Last updated on 24 April 2021
Marketing automation: e-mails, social media and workflows
A detailed explanation of what marketing automation is about and how you can implement it in your business. Cloud and hosted platforms to manage e-mails, social media, and CRM
If you landed on this page, you probably know the expression "marketing automation" already.
The topic sounds intriguing, just as the possibilities it opens. But when you google for it, you're easily overwhelmed by a big landscape of tools and marketing terms, which to an external observer can look confusing.
My goal with this page is to explain in clear and simple terms what marketing automation is, how it works, and how your organization can benefit from it.
Many operations within a business can be automated. Here I will focus on the automation of marketing processes. We will see how the best marketing automation software integrates with the company's CRM, sales, and business intelligence.
The guide is divided into two parts:
The main concepts. What marketing automation means at its core (hint: tracking more your visitors), and what you can expect to achieve with it.

The tools. I'll share my list of favorite tools for small businesses, e-commerce, startups, and nonprofits that want to raise their marketing campaigns to the next level. This includes popular cloud-based platforms, several new alternatives, as well as self-hosted open solutions.
What is marketing automation?
Make to mistake: Marketing Automation is not just the use of software to perform repetitive office tasks.
Marketing automation is the practice of handling tasks automatically, based on user's actions and with scheduled events.
When a visitor lands on your website for the first time, you don't know much about them. Marketing Automation tools let you track the behavior of users on your web pages, on your emails, and on social media. Information is power: this will help you to turn these potential customers into leads for your business.
Lead
A sales lead is someone who is interest in your product or service, and who may become your customer.
Marketing automation software allows you to know your audience in greater detail, to get personalized profiles, and based on that to automate a set of actions:
send personalized emails

target social media ads

optimize landing pages

segment customers in your CRM
Customer segmentation
Customer segmentation is the practice of dividing customers into groups based on common traits, interest or habits.
Nurture campaign
A nurture campaign is the practice of strenghten the relationship with potential customers in order to move them ahead in the funnel.
Marketing automation software lets you move your potential leads on the marketing and sales funnels, and it can do so all by itself. If configured properly, the automation can effectively generate new leads without your direct intervention.
This technology allows you to segment your audience, and to build better relationships: because you are now able to provide customized content to the right target group, at the right time.
Why is marketing automation important?
Normally, blogs will tell you that the automation of marketing processes:
it allows you more time to focus on other parts of your business;

it lets you avoid human mistakes on repetitive manual tasks;

therefore it helps the growth of your company.
While that is correct, it does not do justice to what you can achieve. It's not just about saving time and being more accurate.
Marketing automation software gives you the possibility to drastically improve your efficiency over multiple marketing channels. It is designed to:
Learn more about your visitors, capture new leads, and move them through the funnel

Develop relationships and personalize the communication

Analyze what channels provide the best results
Better analysis and data-driven decisions
Marketing automation software allows you to gather detailed data about your users. This way you can segment leads, build targeted nurture campaigns, and increase the conversion. Most automation tools provide an interface where you can view that data, and can feed information to other tools such as your CRM or BI (business intelligence) software.
Alignment between marketing and sales
Marketing automation also means better coordination between marketing and sales departments; the former is responsible to turn visitors into leads, while the latter's goal is to convert leads to customers.
Improved ROI (return on investment)
Once it is implemented and configured according to your goals, marketing automation is meant to increase the efficiency of your business. After the initial investment - which can be either a cloud subscription or a solution that you build in-house - marketing automation software is meant to increase the efficiency of your marketing team. Now you have the information to target leads at the right time with the right message.
Ultimately it means the possibility to scale up the impact of your business. The actions performed by marketing automation software would be simply overlooked because they are complex and time-consuming.
Examples of what marketing automation can do
When a new visitor submits a form on your website, for instance providing the e-mail for a newsletter subscription, they become a known user and are added by the software to a marketing campaign.
The best marketing automation tools associate "workflows" with campaigns. A workflow also called "decision tree", is a series of "if this, then that" actions that are triggered depending on the behavior of a user. Sending e-mails, displaying targeted ads on social media, gathering and visualizing data to highlight the most effective channels.
As a user completes various actions, they can also be automatically added to a contact segment in your CRM. This way you get a curated list of contacts that are in a good position to become your customers.
E-mail marketing automation
E-mail is one of the most effective ways to communicate with your audience, even in 2023. That is why the vast majority of marketing automation tools include excellent e-mail handling capabilities.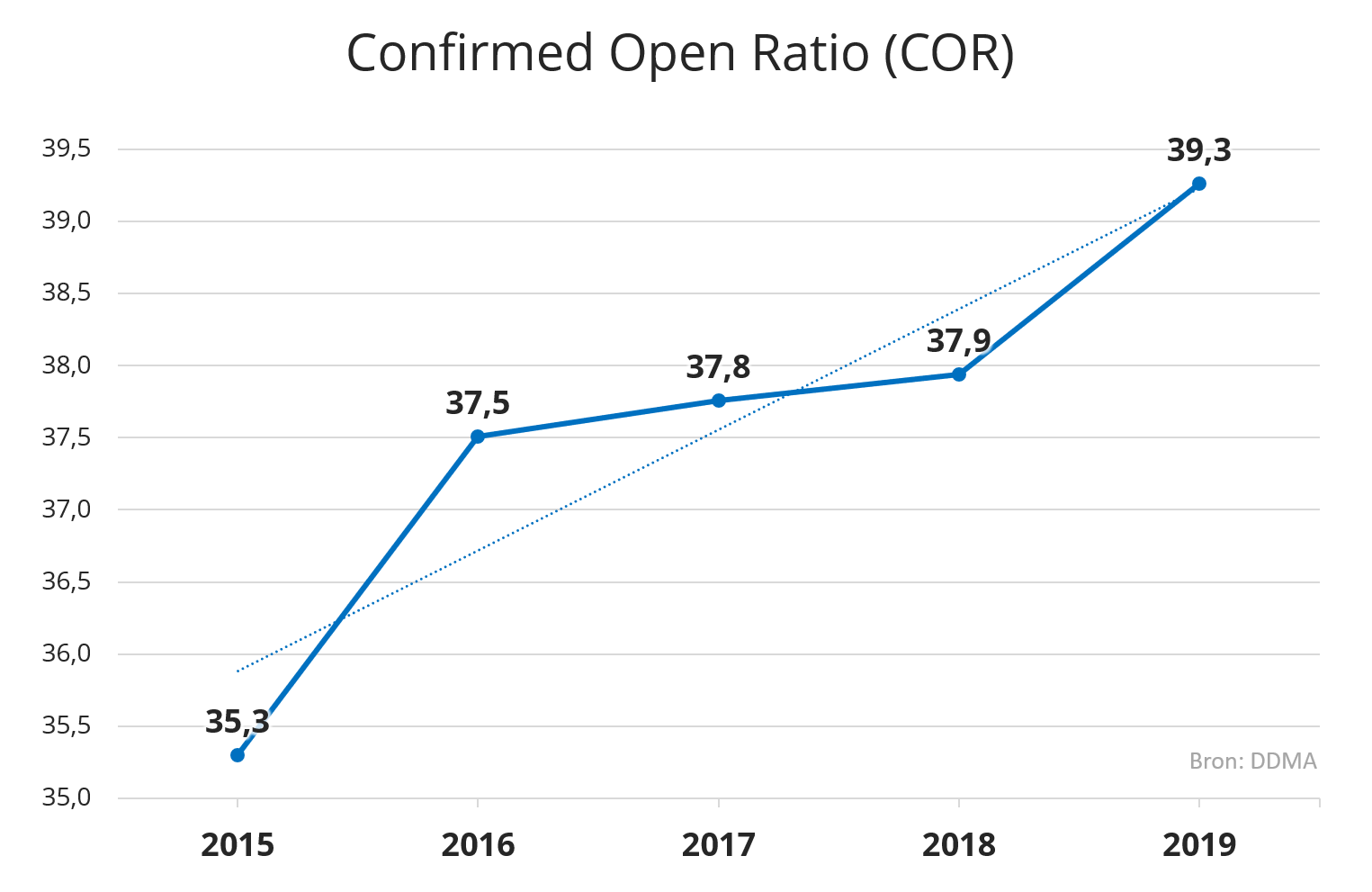 Examples of e-mail marketing automation
A reminder message for potential customers who filled the shopping cart but left your webshop before checking out;

Direct communication with a personalized product deal;

A welcome onboarding e-mail to help your users finding their way on your platform.
As you would expect, marketing automation software can collect data about open e-mails and click-throughs, and it can track leads across multiple campaigns and channels.
Social media marketing automation
Marketing automation software can track users across several channels. That's an advantage over applications that focus solely on social media, like Buffer or Hootsuite.
Schedule your social media posts

Monitor when your content is re-shared, and by whom

Track the activities of your audience on social networks
Like on e-mails, marketing automation tools gather data about the engagement on social networks. This way you can understand which types of posts perform better, and measure the effectiveness of your marketing campaign.
Nurture campaigns
The availability of user behavior data makes it easier to communicate with your potential customers, and to offer them relevant content. For instance:
Targeted social media ads

Customized e-mail offers

Blog content that matches their interest
Lead nurturing is about converting website leads into paying customers.
Data reporting and analytics
The availability of detailed data can help you to identify and solve challenges on the customer journey. In-depth analytics tools allow you to:
Compare traffic sources and conversions

Calculate the Return on Investment (ROI) for each channel

Evaluate your marketing efforts and make data-driven decisions

Forward data to your business intelligence software, and measure your business' KPIs
Website landing pages and personalized customer experience
Popular marketing automation platforms also allow you to build, control, and monitor dynamic landing pages, that you can embed directly on your website. This way, you can show potential customers products and messages that match their profile, offering a tailored user-centric experience.
CRM integration
One of the most relevant features of good marketing automation software is that it can feed a CRM. That makes it possible to obtain updated lists of contacts: segmented, tagged, and grouped according to your needs.
On the CRM you can monitor your leads, their position in the funnel. and you can communicate directly with them.
Because CRM and marketing automation tools are so strictly connected, many platforms have started including their own CRM solution. Others offer feeds and API that can synchronize information with an external CRM.
The best marketing automation platforms and tools
Finding the right marketing automation software can be confusing:
The number of competing platforms. Searching on the web, you will soon encounter a big amount of tools with internet-tech names. Some of those sound familiar, while for others you might not see exactly what they do. And anyway it's not easy to understand how they do relate with each other.

The language used on the landing pages of many of these tools, while correct in marketing terms, can look full of buzzwords to someone who is not in the field.
Similarly, if you ask people from other organizations you'll find that everyone uses a different language to describe the tools they use in their company.
In the next section, we will list several solutions that can fit well in e-commerce webshops, small and medium-sized businesses, and non-profit organizations. We will pay special attention to these criteria:
Easy to understand, to implement, and to use across different teams within an organization;

Costs / ROI . What are the best cloud marketing automation apps? What will be the long-term costs, and what impact will that have on the other parts of my business? Is it more convenient to develop your solution, with in-house developers or hired freelancers that can develop and maintain it?

Tech support, especially if you do not have in-house tech support and plan to use cloud services.
All-in-one platforms
The ideal solution would be to use one software covering all the functionalities: e-mail marketing, social media, website landing pages and forms, analytics, and CRM.
That is the trend that many software producers have been following in recent years. Several popular cloud solutions aim to cover all of your business needs: website content management, marketing automation, customer relationship management, and even project management.
The reasoning behind this is that it's cheaper for you to purchase a single marketing automation tool than to buy e-mail marketing, social media, and CRM separately. With all the functionalities included in one platform, it's easier to track and share data across multiple channels.
Many platforms expanded to the point that they overlap, and compete against several parts of the business. Software that started as a CRM eventually developed e-mail marketing and automation tools. Similarly, e-mail marketing platforms added an embedded CRM - Mailchimp is just one example.
Even platforms that started as a CMS for your website are working on the integration of marketing automation tools. The environment of WordPress has countless plugins, but also cloud solutions like Shopify, Wix, and Squarespace are working to include their version of these functionalities.
Tools that focus on workflow automation
Besides: how many tools is your company already using? What if you already have a CRM? How can you connect your existing software with these marketing automation platforms? Whatever software choose, it must be capable of connecting with the other software you are using in your organization, like project management or business intelligence software.
In this overview, I will list also a special category of tools that take a different approach and do not aim at covering all the parts of your business.
These tools act instead as a glue, as a connector between your existing services - CRM, e-mail marketing, website, and project management. Zapier is a popular example in this category.
Cloud and hosted marketing automation tools
Following contemporary software trends, the vast majority of automation marketing platforms are offered as cloud solutions. That means that you pay a recurrent fee - billed monthly or annually - for using the tools online. This type of software is called SaaS.
SaaS
Software as a Service is a cloud-based service that is licensed on a subscription basis that you can use online, instead of downloading the app on your device.
Cloud marketing automation platforms offer several packages that can fit your company's needs. When you compare plans and pricing, pay attention to a few things:
Beware of hidden limitations. How many contacts can you list before a cheap plan turns into an expensive one? Can you send marketing e-mails to all of these contacts?

There is usually quite a price difference depending on monthly or annual billing. This difference is not always visible at a glance.

Make sure that you use all the packages that you purchase. You don't want to pay for extra services that you don't need.
When you use a cloud platform, the data of your users is saved on 3rd party servers. Make sure that they are aware of that, and of the terms with which the software provider is processing that data.
To make the list of marketing automation software even more complete, I will also list some solutions that you can download and host on your server, some of which are open source.
Marketing Technology (MarTech) Stack
A marketing technology stack is the collection of software that a business uses to power their marketing processes.